Connecting Women in Technology was founded by Accenture, Dell and Microsoft in 2009, and has grown to become a network of over twenty Irish based technology companies with a shared mission to attract, retain and promote women in the technology sector.  
Our vision is to achieve a 50/50 female workforce in the technology sector & 40% women in management across tech companies in Ireland.
Our mission is to harness the power of the collective voice in the technology sector in Ireland, to break the bias, and to relentlessly drive progress towards gender diversity, equity and inclusion to fuel innovation and accelerate economic growth.
Our culture is built on our collective power to empower. 
Be visible. Be vocal. Be vibrant.
We build a community of engaged female professionals who are connected through our shared vision, values and passion. We empower our network as we collectively strive to attract female talent, provide growth opportunities to retain female workforce and promote women in order to help them thrive in the technology industry.
With our Attract Pillar we run educational and interactive programs for students and teachers to enable future female pipeline in technology. 
Our Retain Pillar enables the development and delivery of a peer network across top IT companies in Ireland to support the growth and development of female workforce.
Through our Promote Pillar there are opportunities for our companies to attend networking events, to showcase female role models, and to strengthen & scale diversity, equity and inclusivity programs within their companies. 
Our collaborative network shows the power of strength in partnerships and we are proud and willing as a network to support many initiatives led by partners or CWiT companies.
All the latest news and updates from the Connecting Women in Technology community. 
We can't contain our excitement as we reminisce about the unforgettable moments at Dublin Tech Summit 2023. From the remarkable opportunity to connect women in…
Our member companies are always looking for talented professionals to join their teams. Learn more about each company and click to check out the many career opportunities available.
Attract Co-Lead: Pri Mc Geehan co-leads our Attract pillar in CWiT which encompasses a range of initiatives led by and supported by the CWiT network. Pri is Head of Talent…
CWIT is managed on a day to day basis by a team of professionals from member companies who oversee all aspects of the network from strategy, integration, communications, memberships and our education and early careers pillars.  
The CWIT steering committee is comprised of senior leaders who provide insight and advice on the CWIT strategy. They also act as advocates for the network and help to build and grow connections.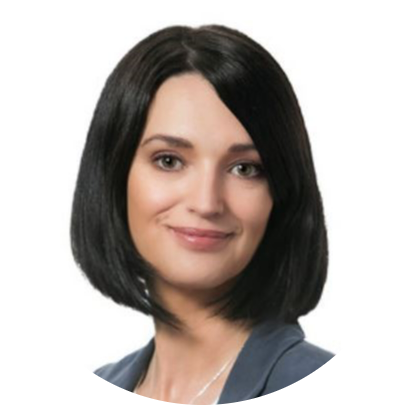 AMD – As AMD's corporate vice president of customer operations, Aine Heffernan leads a team that drives supply assurance and delivery excellence for AMD's global customer's. Operational excellence is a…